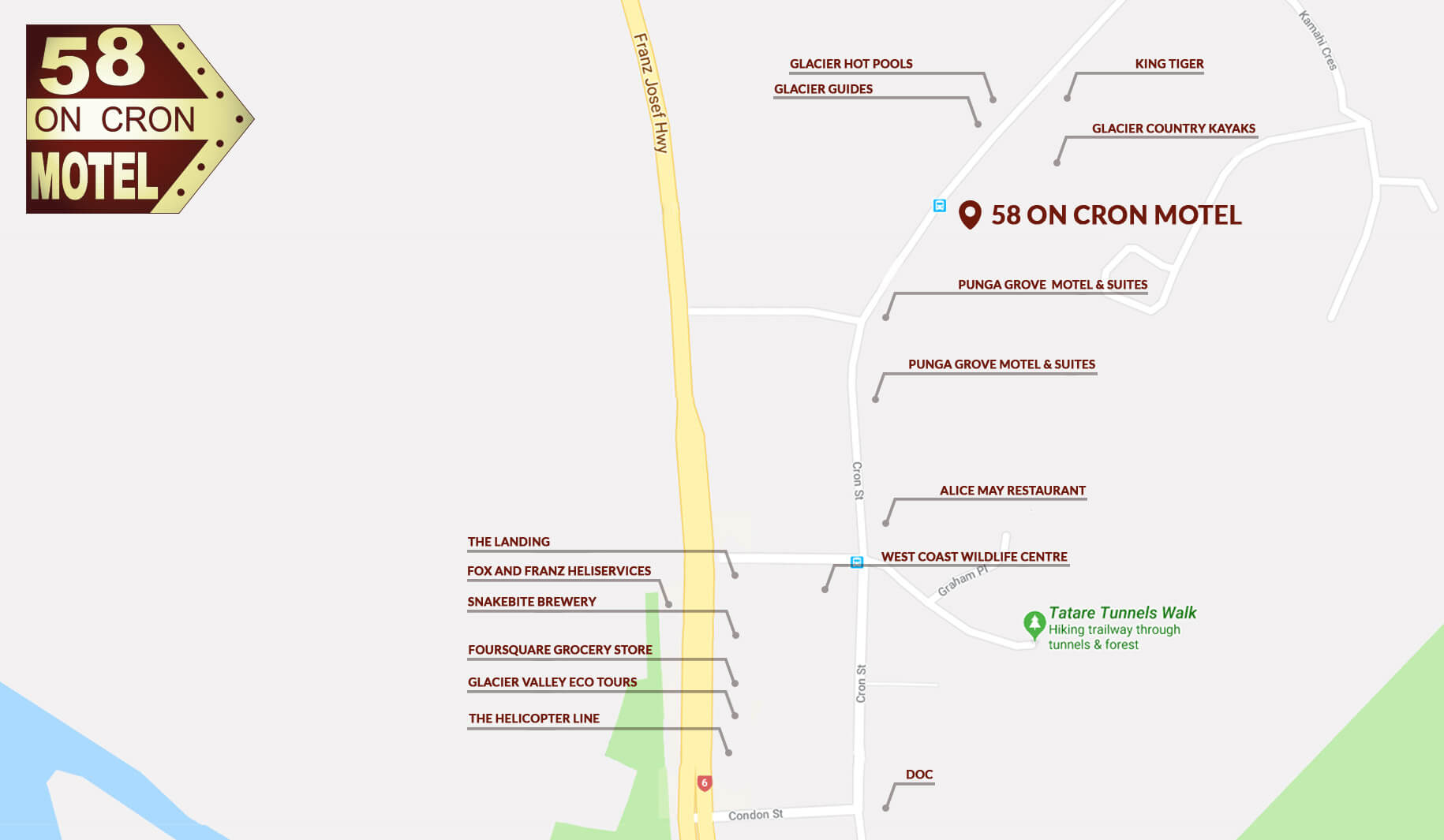 Walks and Explorations
The Department of Conservation welcomes you to the Franz Josef Ka Roimata o Hine Hukatere and Fox Te Moeka o Tuawe Glaciers within the Westland Tai Poutini National Park and Te Wahipounamu South West New Zealand World Heritage Area.
Spectacular scenery and a fascinating cultural heritage combine in this area to offer you inspiring and exciting recreational opportunities. The DOC Visitor Centre in Franz Josef is a great starting point to get your bearings. The Visitor Centre provides interesting displays and detailed information about the Glaciers and Westland Tai Poutini National Park.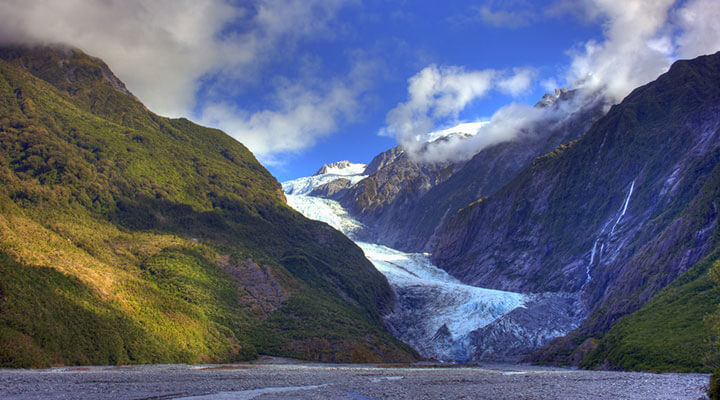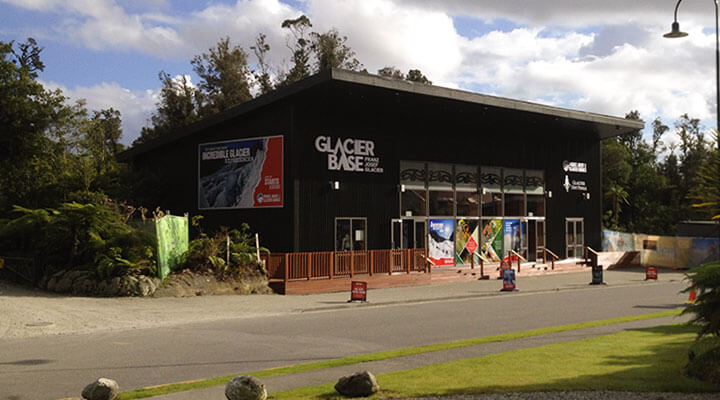 Visit Glacier Base Building
Directly opposite 58 On Cron Motel is the new Glacier Base building. It's an excellent source of information about the local area and also serves as the reception for Franz Josef Glacier Guides.
It's a great place to warm up on those cold mornings before heading off.
For the Truly Adventurous
Skydive Franz is New Zealand's most scenic skydive. It was founded back in 2010 by Craig Clark, James Meldrum and Alex Miller – three Kiwi guys with a passion for the West Coast and also enthusiastic aviators.
The growth of the business has been rapid as the word-of-mouth reputation for its excellent service, incredible scenery, and outstanding safety culture has spread around the globe.
Skydive Franz offers skydiving from 12,000 ft, 15,000 ft and 18,000 ft.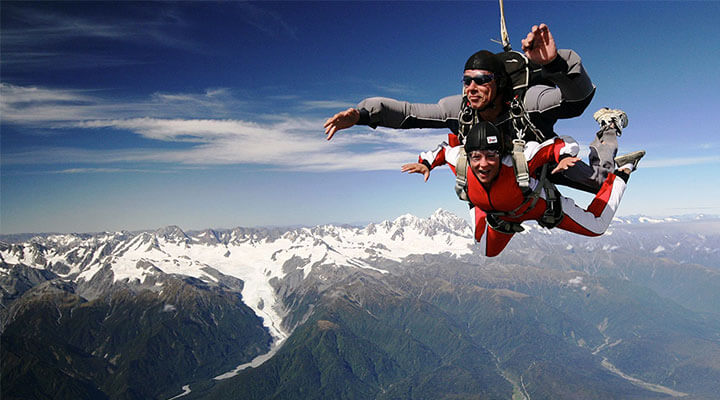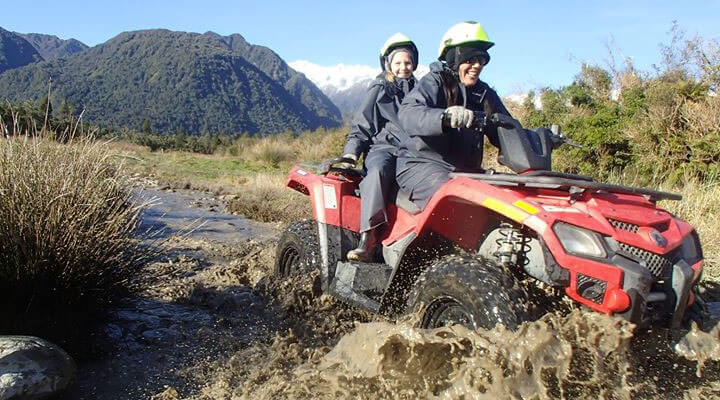 Quad Bike Across Franz Josef
Imagine following ancient glacial pathways carved into the landscape by ice and water and the fun and exhilaration of driving a 2-seater ATV quad bike through this wild place.
Guided through rainforests, riverbeds, grasslands, sand, and mud, you will be amazed at what is around every twist and turn. Feel the thrill of fresh air in your face and the excitement of riding ATV quads.
See the Glacier from the Sky
Just across from our motel on Cron Street, you will find Heli Hike – Franz Josef Glacier Guides. Sign up and enjoy panoramic views of the surrounding mountains and with plenty of photo opportunities and the chance to learn more about our magnificent glacier. Guaranteed to be one of your most memorable activities while in New Zealand.
The experience includes a scenic helicopter flight with experienced, professional pilots, 2-hour glacier walk (allow 3 hours) to see up close and explore ice caves, seracs, pinnacles, pristine alpine environments, and fantastic ice flow colours. All of this from above and on foot with great guides from Franz Josef Glacier Guides. Average fitness required.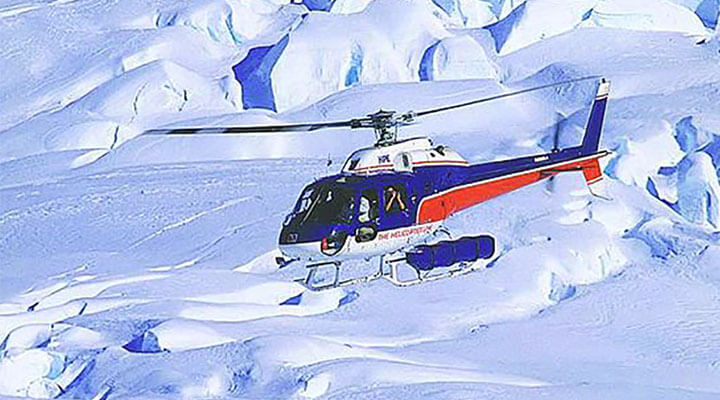 Take a Tour to See White Herons
White Heron Sanctuary Tours departs from Whataroa and consists of a short minibus ride to connect with the jet-boat for a 20-minute scenic cruise into the Waitangiroto Nature Reserve (the only way to access this area is by boat).
In the reserve, you will disembark from the boat for a short walk through ancient Kahikatea rainforest to the purpose-built viewing hide to observe the magnificent White Heron (Kotuku) in its natural nesting environment. The Royal Spoonbill and the Little Shag also share this unique area, and all can easily be observed from the hide.
Visit the Te Koha Gallery
Te Koha Gallery is a unique local Maori gallery. 100% NZ jade carved on site by master carver Adam White. The jade comes from our NZ South Island West Coast, and we are one of the rare carving studios that carve only NZ jade.
We source our jade from old timers who were lucky enough to hold mining licenses to mine jade before the vesting act, in 1997. We also have traditional or contemporary Maori art.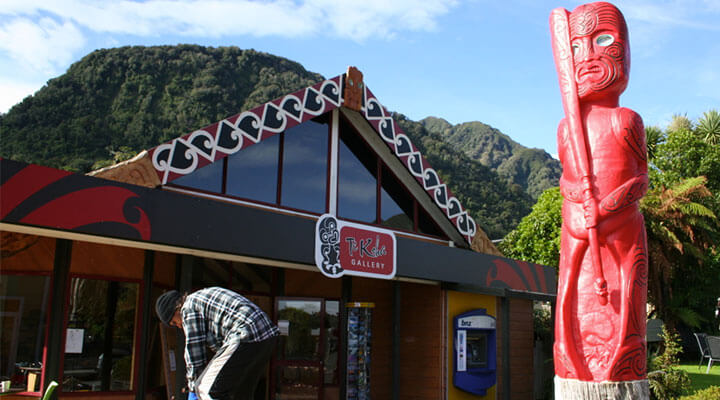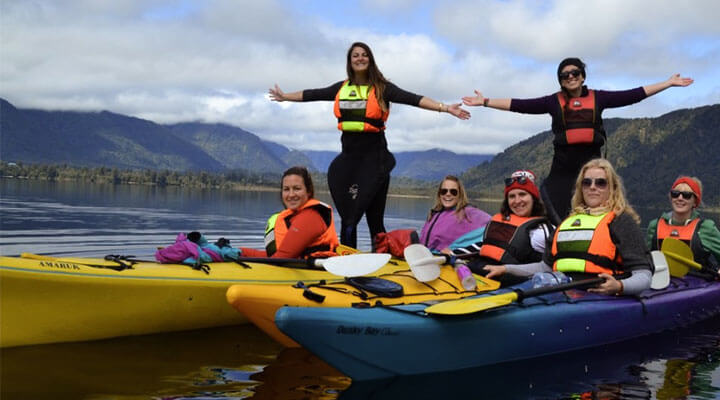 Glacier Country Kayaks
You can experience Franz Josef's unique landscape up close, from the dramatic Southern Alps to the Westland's protected wetlands and rugged coastline with Glacier Country Kayaks.
Enjoy unbeatable panoramic views of the surrounding mountains and glaciers reflected upon Lake Mapourika's mirror-like water. You'll also get up close and personal with some of Westland's oldest, untouched rainforest as we paddle our way through the protected habitat of the elusive kiwi.
Air Safaris Scenic Flights
Air Safaris Scenic Flights is a great way to view the glaciers.
Choose from fixed wing and helicopter flights to take an exciting scenic glacier flight with Air Safaris from their base at Franz Josef Glacier within the Westland National Park on New Zealand's West Coast – a fantastic South Island West Coast flight-seeing attraction.
Air Safaris owns and operates an airfield approximately 8km west of the Franz Josef township and a bookings and information office in the Franz Josef town centre.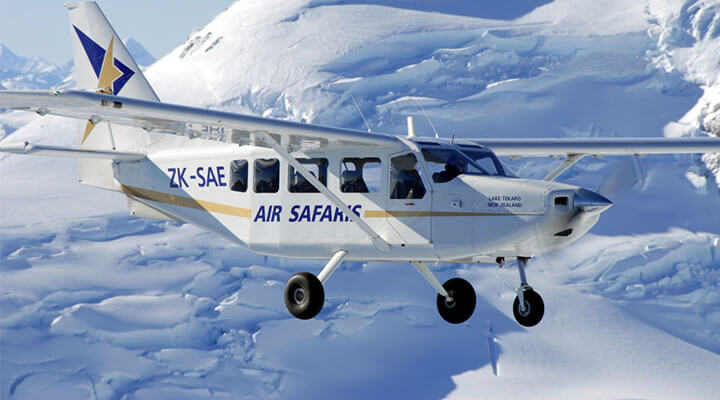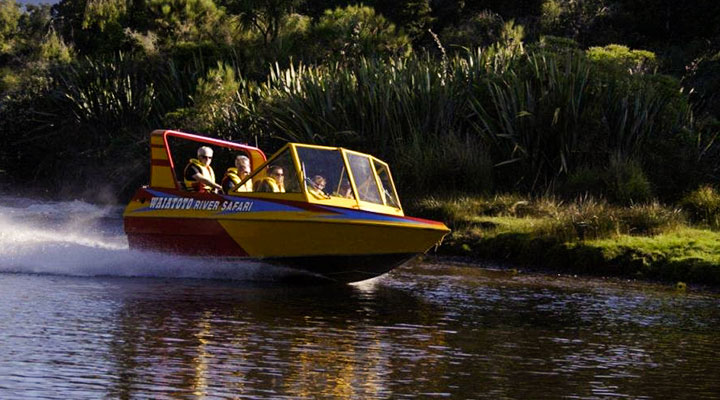 Waiatoto River Safari
Waiatoto River Safari. From the ocean to the mountains.
Enjoy two and a half hours of extraordinary nature and exceptional beauty on this river trip.
Experience the history of Gondwanaland, smell the rainforest as you walk softly through the dripping ferns with the sparkling clear light shimmering with the snowy peaks as your backdrop.
West Coast Travel Centre
Greymouth i-SITE – West Coast Travel Centre is your one-stop shop for all your accommodation and travel advice and bookings for the West Coast of the South Island and around New Zealand.
Travel to the West Coast on one of the world's leading scenic train journeys, the TranzAlpine Train and enter a world surrounded by bush-clad mountains, raging rivers, pristine lakes and ice-fed glaciers.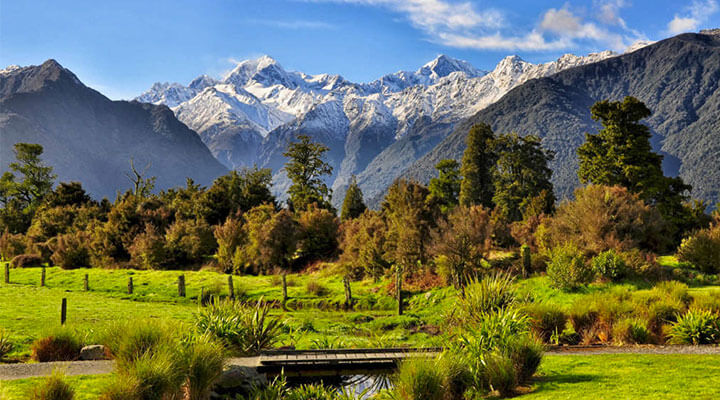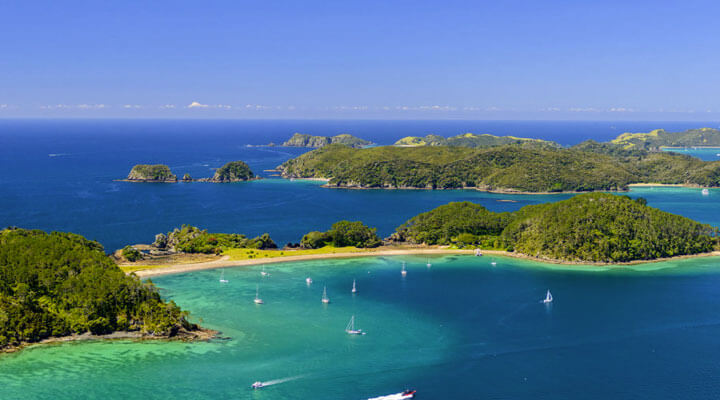 New Zealand Travel Organiser
New Zealand Travel Organiser Ltd is Kiwi-owned and operated and is a member of the Tourism Industry Association of New Zealand (TIA). With a qualified background in tourism and management plus thirty years of business expertise, we can't wait to book your New Zealand holiday and travel needs!
Make Your Booking Today
We have 16 units available. We have Studios, King Studios, Spa Studios, and for families and groups, we have spacious one or two bedroom apartments.
Reserve your room today, and come relax in our warm, cozy rooms amidst hills and snow-capped mountains.