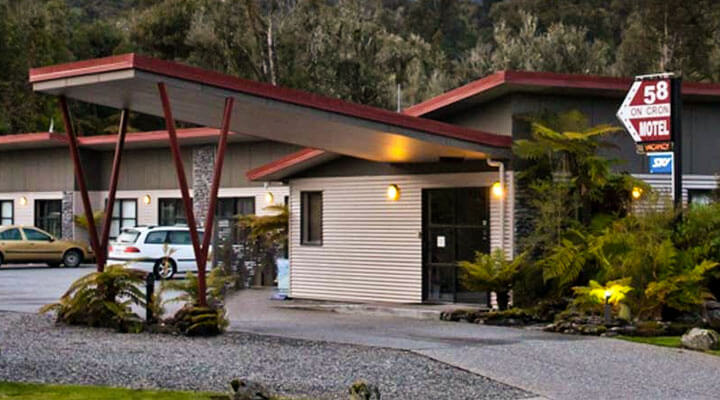 Relax and Unwind at 58 on Cron
We get our name from being number 58 Cron Street in Franz Josef. Cron Street runs parallel to State Highway 6, the main road of New Zealand's South Island West Coast.
Established in 2006, The 58 On Cron Motel has been welcoming guests and providing comfortable, fully equipped rooms for you to relax and unwind amongst one of the most beautiful glaciers in New Zealand.
A Short Stroll to Beauty...
We're in a perfect spot, just a short stroll from the village shops and surrounded by native bush enabling privacy of guests in a tranquil setting. Those exhausted from travel may wish to have a warm, relaxing soak in the Glacier Hot Pools Complex directly opposite the Motel or meet the rare Rowi Kiwi at the West Coast Wildlife Centre, just a 2-minute walk away.
Though relatively new, 58 On Cron Motel has well-established native rainforest bush gardens surrounding the complex. Our guests can relax and enjoy the Kereru, Tui, Kea and other native birds that visit the garden. At night, you can hear the tree frogs whistling in the rainforest and the local kea population squawking when they head into town when it gets cold in the Alpine forest areas.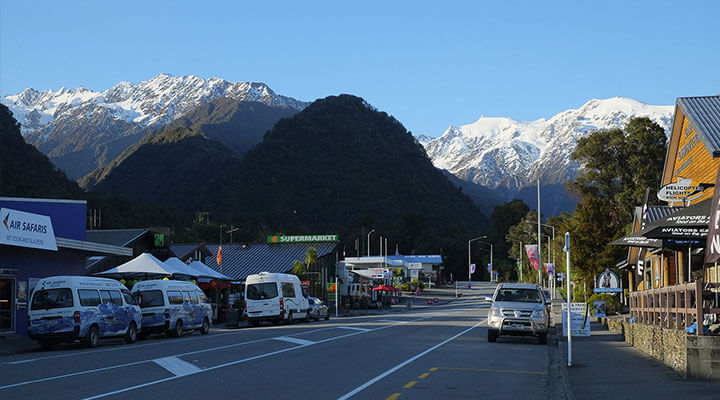 Make Your Booking Today
We have 16 units available. We have Studios, King Studios, Spa Studios, and for families and groups we have spacious one or two bedroom apartments.
Reserve your room today, and enjoy the best southern views on offer.